Automatic Industrial Gate Openers
The German company Marantec is a world leading door and gate openers manufacturer. The main objective is that the doors, equipped with a Marantec motor, provide as much safety and comfort as possible using the latest technology.
The result is that the doors equipped with a Marantec automatic system can brake, feel and lock thanks to their special features which are analogous to Electronic Stability Program (ESP) and Anti-lock Braking System (ABS), both fitted to vehicles. They are made of high quality materials to withstand all weather conditions such as rain, wind, cold and high temperatures.
They have 5 Years manufacturer's Warranty.

Commercial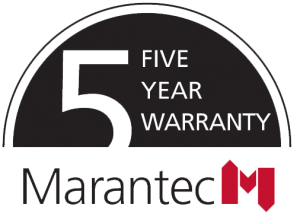 Sliding gate openers for commercial use
Power for your sliding gate. Designed for demanding commercial use: The SDO 35 series provides the power you need for your sliding gate. Openers can handle a full 21.5 metres and 4.4 tonnes in weight. That is enough power to open and close even large gates safely and reliably. A maximum of 330 Nm torque output and a lockable stainless steel housing ensure reliability and safety. The CS 310 control system with programming display (LCD) is integrated.
---
Reliable openers for heavy industrial gates
Dynamic 736 and Dynamic 741 FU industrial gates are designed to operate high-use, heavy industrial sliding gates. It's not just a matter of getting the gates moving - they also call for controlled operation in line with relevant standards. All components are designed to meet these requirements, and the control unit fits neatly into the opener housing, with only a minimum of space.
---